Return to:
Blog posts
It's Official: Xorbia Is Now Big Tickets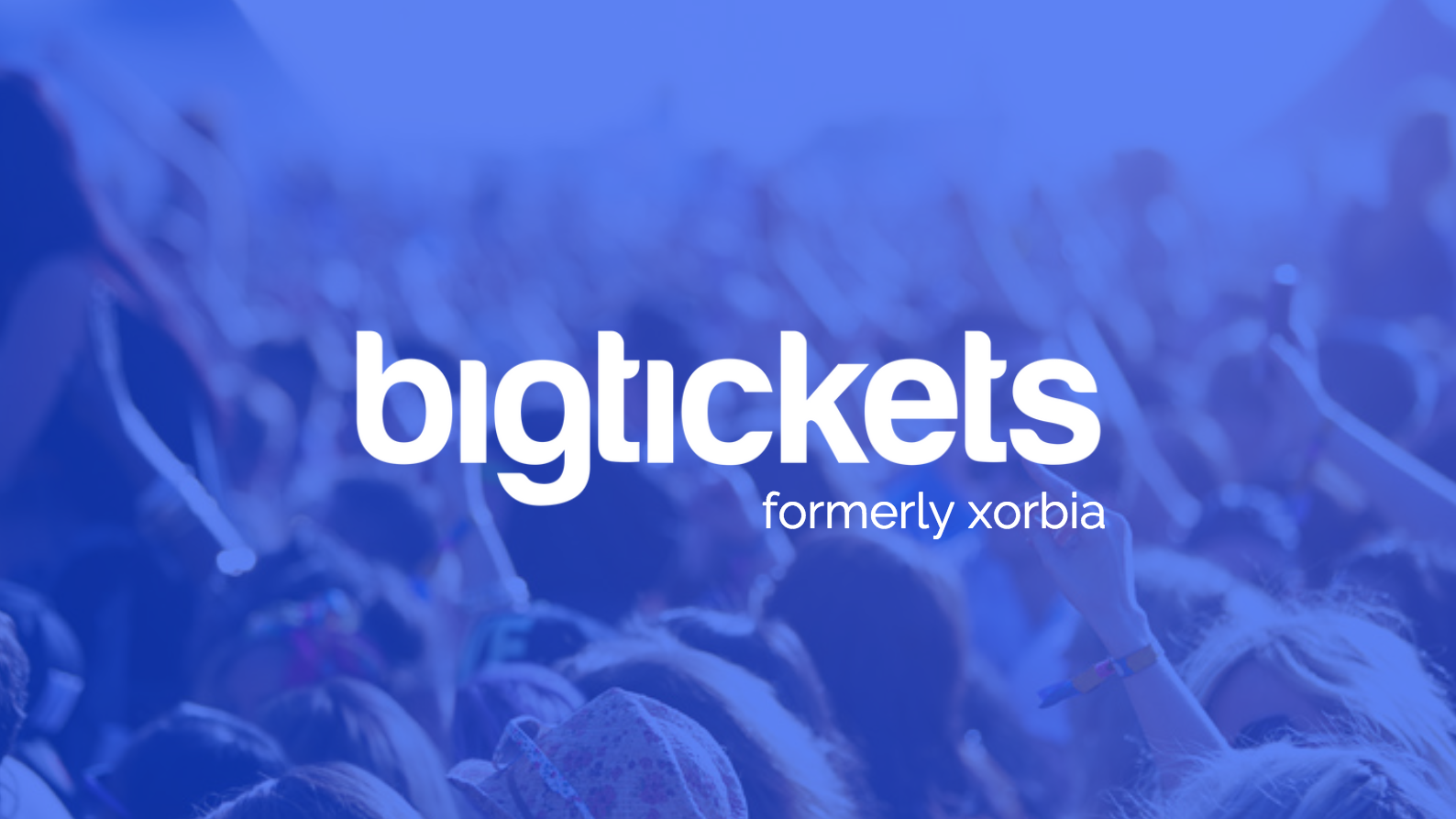 Exciting news for our community:
We're changing our name to Big Tickets!
When John and Jason co-founded Xorbia back in 2003, we were one of only a handful of online ticketing providers. Since that time the industry has exploded with hundreds of online ticketing options. Fast forward to today, we've built a mobile-centric platform and a team focused on helping our clients execute successful events across the country.
We started by working with a few local events in Atlanta, GA. We were familiar with the pains and struggles of live events and thought we could provide a great solution.
Then the word started to spread and a bunch of local promoters and breweries signed up. And then non-profit organizations. Wine festivals. Beer festivals. Music festivals. Luke Bryan! As we grew, we were surprised to see how diverse our customer base was becoming.
That's when it hit us, no matter the event, all organizers share similar challenges:
Incentivizing people to buy early.
Promoting the event everywhere the consumer is.
Cash flow during the promotion process.
Staffing and scanning apps that streamline event entry.
A simple checkout process to combat cart abandonment.
But with our platform and dedicated account management, we do the heavy lifting. Organizers can gain clarity over the chaos of event planning and focus on delivering a great experience for their attendees.
It became clear that the name Xorbia was limiting and confusing to say. We need a name that's easy to spell, easy to pronounce, and easy to remember. A name that represents our platform and the type of events we work with.
So why Big Tickets? We felt we needed to develop a brand that encapsulates all that we do from big events to big data.
We care about the events we work with, and we're here to help. We value our relationships and know how crucial it is to have the right ticketing partner who will work with you to grow with your events. While we can't solve all the challenges your event may face...we're going to try.
So what does this mean for our current clients?
The platform and team will remain the same. Big Tickets will still be powered by Xorbia Technologies.
There will be no interruption of service and all branding will show Big Tickets formerly Xorbia.
You'll see some new platform updates that will be pushed out in the coming weeks.
We're launching a ticket buyer app with support for Apple Pay, PayPal, Venmo, and credit card storage.
Very little will change during the switch. The web address of your account domain will automatically redirect, you'll see a new logo, new colors, and you'll definitely want to download our new Big Tickets mobile apps.
This is just the beginning. Making your events more successful is what motivates us every day. Stay tuned for what's to come - and thank you for being part of this journey!
Published on August 22nd, 2018